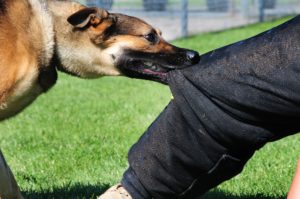 Dog bite injuries are occurring in the United States at a staggering rate. With over 90 million dogs in the United States, more than 4.5 million dog bite incidents occur every year. Roughly 20% of those injured as a result of a dog bite require medical care for their injuries.
The average cost of a dog bite-related hospital stay is approximately $18,200, about 50% higher than the average injury-related hospital stay. Each day, over 1,000 persons are treated in hospital emergency departments for nonfatal dog bite-related injuries.  Dog attack victims suffer over $1 billion in monetary losses annually.  The Journal of the American Medical Association (JAMA) reports this estimate to be as high as $2 billion.
If you or a loved one is a victim of a dog bite injury, it is crucial to obtain proper medical attention as soon as possible and to know your rights as a victim. Prober & Raphael Injury Lawyers can assist you in obtaining monetary damages derived from a dog bite, including damages for injuries, pain and suffering, loss of wages and other incidental expenses.
Our firm is skilled in litigating dog bite injuries throughout California. Contact us at (818) 466-1000 to schedule a free no obligation consultation to discuss your case. And remember, no attorneys fees are collected by our firm until your case is won!