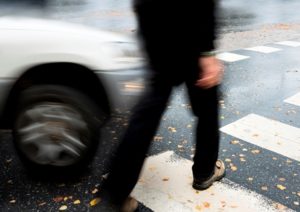 A recent Governors Highway Safety Association (GHSA) report shows that from 2008 to 2017, pedestrian fatalities increased by 35%. "While we have made progress reducing fatalities among many other road users in the past decade, pedestrian deaths have risen 35 percent," noted GHSA Executive Director Jonathan Adkins in February 2019.  Per the GHSA, 2018 had the largest number of pedestrian fatalities since 1990.
The GHSA report suggests that several factors could be contributing to this spike, including an increase in motor vehicle travel and the growing use of cell phones among walkers and drivers.
If you have been injured as a result of a pedestrian related accident, you should seek legal representation immediately to preserve any and all rights you may have. At Prober & Raphael Injury Lawyers, our firm is skilled in handling pedestrian related accidents and injuries throughout California. Contact us at (818) 466-1000 to schedule a free no obligation consultation to discuss your case. And remember, no attorneys fees are collected by our firm until your case is won!